Are you suffering from a foot ailment and in dire need of a Midtown foot surgery as soon as possible? At Tower Podiatry, our office can help you receive the information, diagnosis, and treatment you need to allow your surgery to be as effective and painless as possible. With us on your side, you can breathe a little easier knowing that your podiatric care is in good hands!
At Tower Podiatry, our staff of compassionate and highly skilled professionals will make your comfort and treatment our first priority. We're devoted to offering top tier podiatric care to our fellow members of the Midtown community because we understand how much getting back on your feet can bring a spring to your step and lightness to your life. That's why we make sure maintain a state-of-the-art facility where our patients can receive only the most advanced, cutting edge treatments of our field; we want to make sure our patients can enjoy effective and pain-free treatments in an environment that's welcoming and comfortable for people of all ages and every member of the family. Our wide variety of services includes treatments for ankle sprains, bunions, flat feet, hammertoes, diabetes, heel spurs, corns, athlete's foot, and many more. Our podiatrists value educating our patients on all of their possible treatments so that they can choose the path to recovery that best fits their lifestyle and budget and is as minimally invasive as possible. These treatments might include Midtown foot surgery, minimally invasive bunion surgery, bunion correction, permanent corns and callus removal, laser treatment and heel pain, custom orthotics and xrays, or anything involving use of our sonogram examination equipment in-office.
In other words, if you're seeking a trained and compassionate specialist to manage your Midtown foot surgery, you'll find what you need at Tower Podiatry. Give us a call today to book your first examination!
By Tower Podiatry
May 30, 2019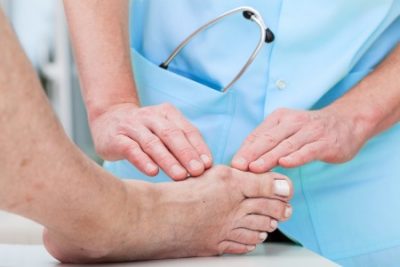 Blog Posts
Follow Us